Entertainment
Actress Bimbo Ademoye Plays Pregnancy Prank On Her Father
Actress Bimbo Ademoye Plays Pregnancy Prank On Her Father
Nollywood Actress, Bimbo Ademoye has sent her fans laughing with the funny video of her playing a pregnancy prank on her father.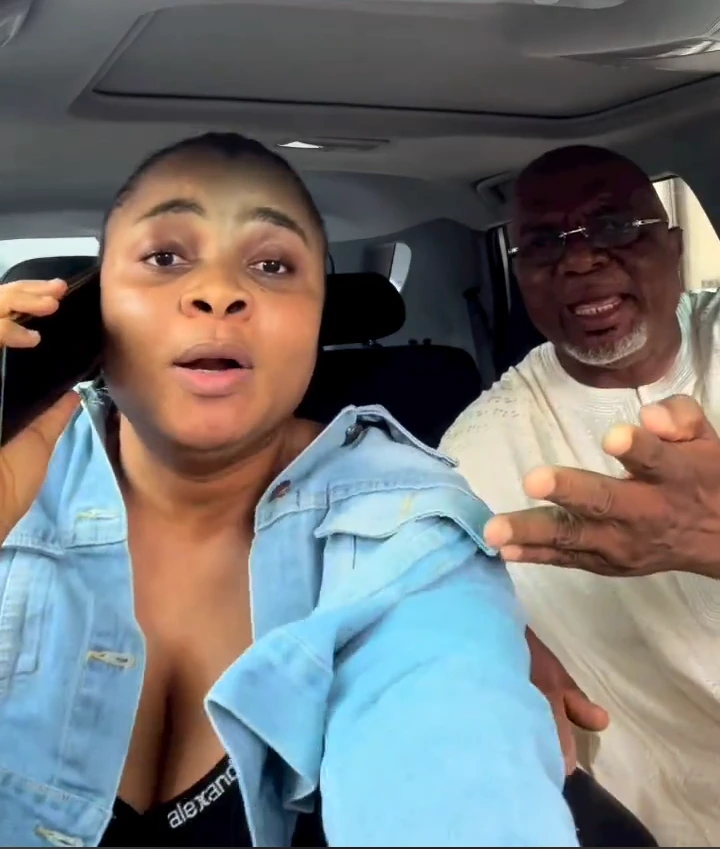 Bimbo Ademoye is a fast rising Nollywood  Actress popular in movies like, Selina Breaded Life, Looking for Baami etc.
In the intro of the video she said her father was totally against pregnancy before marriage, so she wanted to pretend she was pregnant to see his reaction.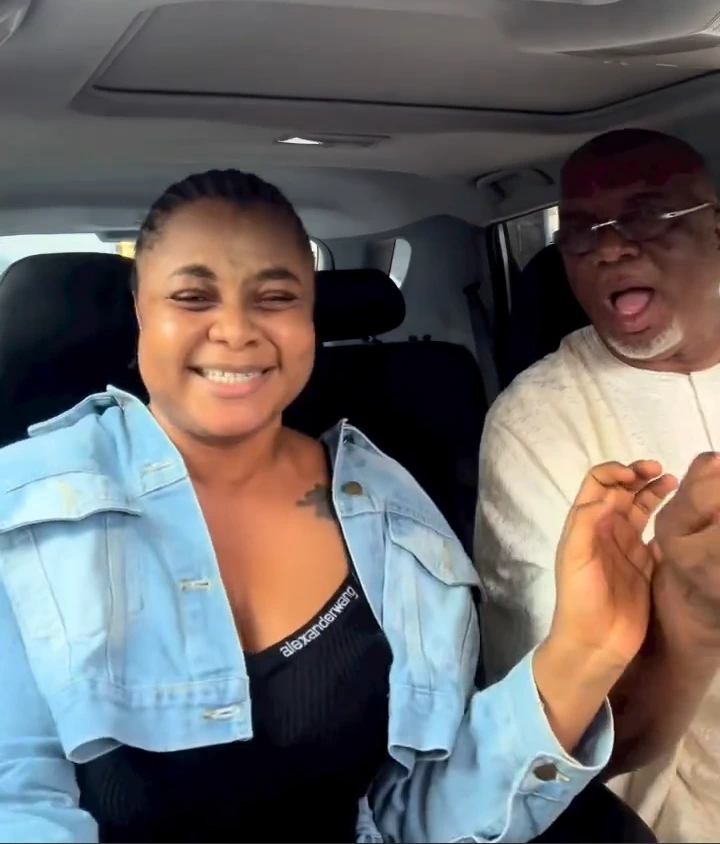 She told her father she was sick so her father planned to drop her in the clinic but as soon as he entered the car, she pretended she was on phone with her friend, Jemima Osunde telling her she was pregnant.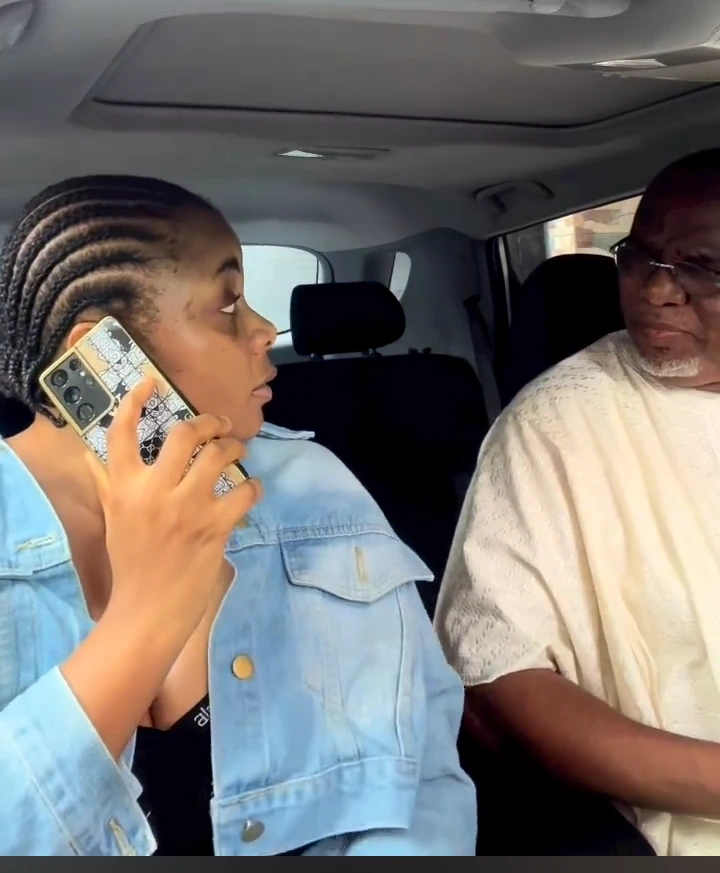 As soon as her father heard this, he flared up, saying how could someone from a Muslim home get pregnant before marriage, but before he could continue with his reaction he spotted the camera and Bimbo hilariously told him it was a prank to wish him happy Father's Day.