Entertainment
"Skin Like Melon" Netizens Drool Over Chineye Nnebe As She Flaunts Her Cute Body In Bikini
"Skin Like Melon" Netizens Drool Over Chineye Nnebe As She Flaunts Her Cute Body In Bikini
Beauty they say lies in the eyes of beholder, nonetheless, the beauty of young Nigerian actress who goes by the name Chineye Nnebe is clear as crystals. The beautiful actress took to her verified Instagram account page to display her natural beauty in new photos. The young sensational actress posted the said photos where she was captured wearing bikini and enjoying the atmosphere around a swimming pool.
The ever gorgeous young Nigerian actress Chineye Nnebe causes massive stir on social media when she released those sultry photos. Her fanatics after seeing those stunning photos their star swiftly went to the comments section side to articulate their thoughts over the photos. Majority of her fandom lauded her beauty and succulent body.
See the beautiful photos below.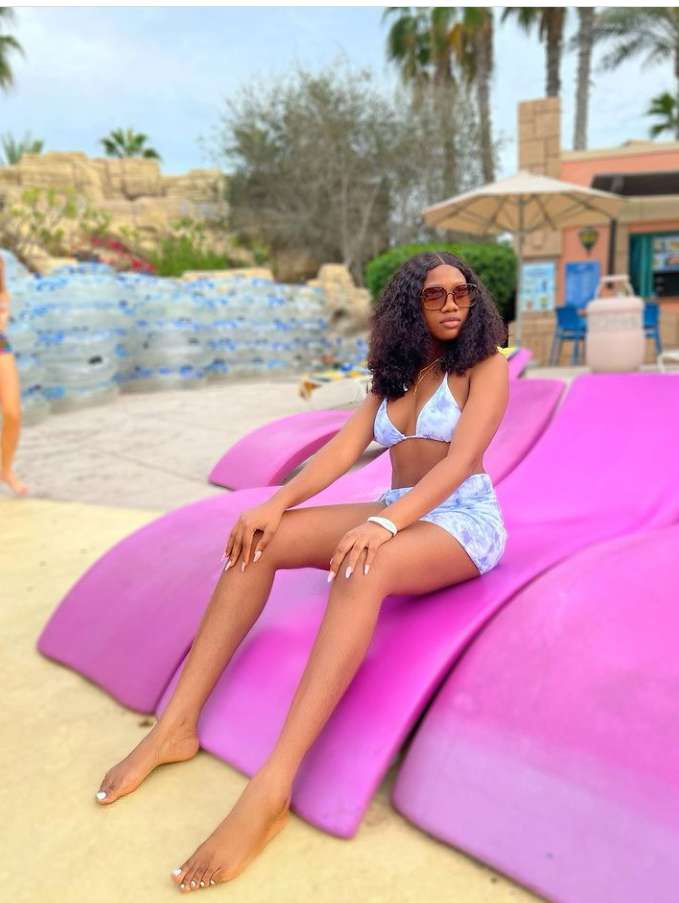 Chineye Nnebe is at the moment one of the most sought after actresses in Nollywood. She has taken the movie industry by storm ever since she rose to stardom.
She is one of the hot cake actresses in Nigeria. Chineye Nnebe's versatility has indeed enabled her become fans favorite. She is adored and loved by most Nollywood movies fanatics.
Check out Netizens Reactions over Chineye Nnebe's sultry photos.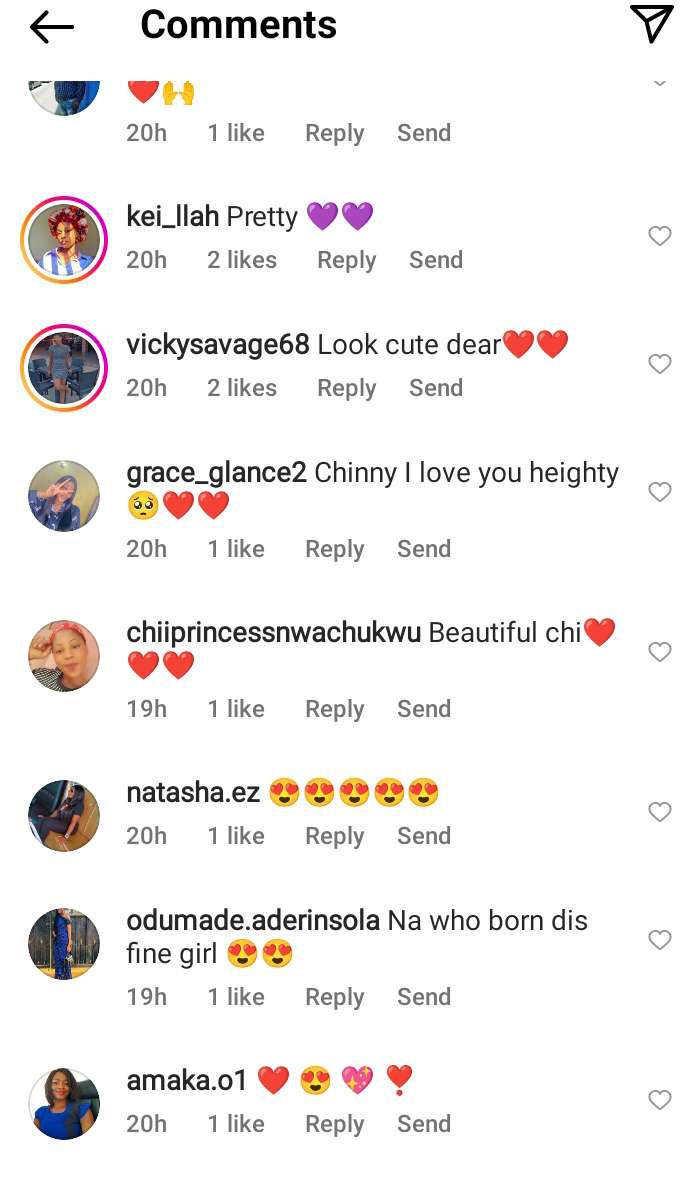 The beautiful young actress Chineye Nnebe together with her famous sister who is an actress followed the footsteps of their mother who goes by the Uche Nancy happens to be a veteran Nigerian actress and a producer.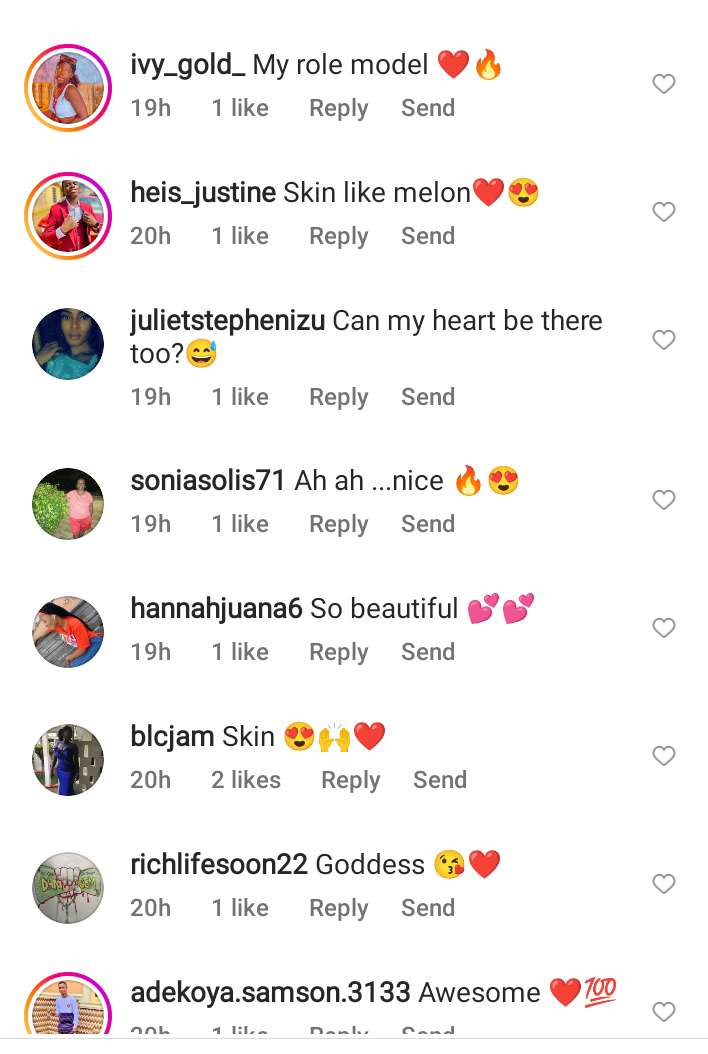 It is believed that Chineye Nnebe, the award winning actress had her basic education in a private school in Asaba before she continued her second cycle education at St Augustine college. She began acting after she completed her secondary school education.
Due to her acting prowess, the young actress did not find it difficult to become one of the sought after and hot cake actresses.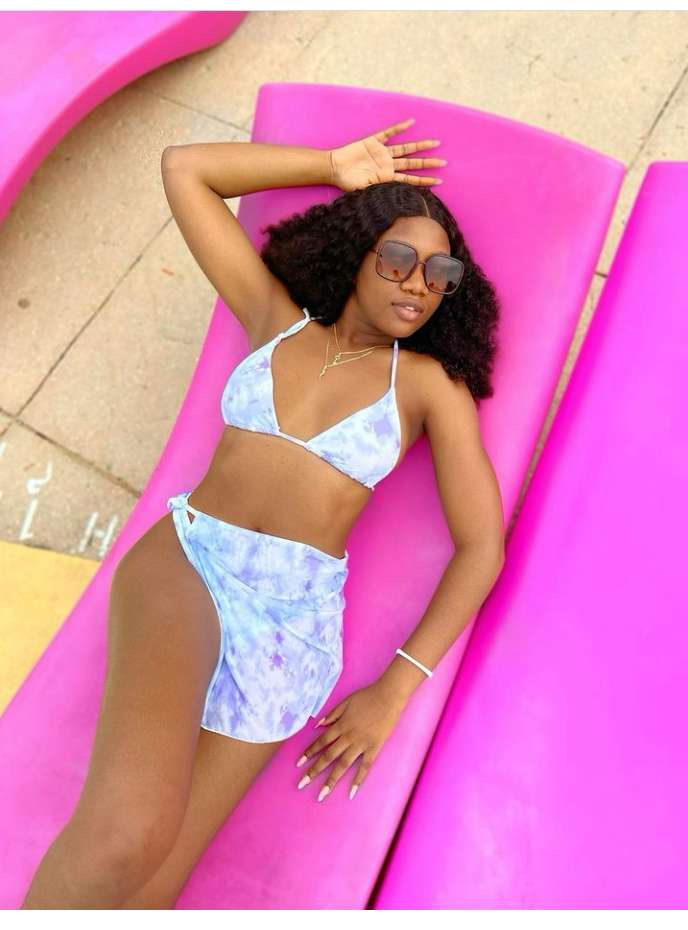 Now, the versatile actress Chineye Nnebe movies are all over Nigerian. It is not surprise that, the young sensational actress Chineye Nnebe will gradually become the face of Nollywood movies.